By: Edward Nolan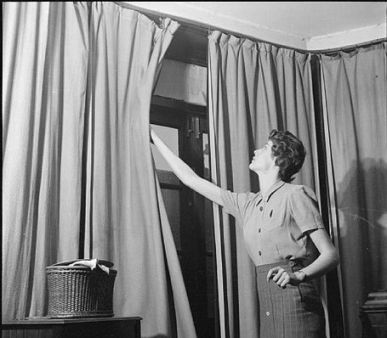 We've all felt the effects of the credit crunch over the last couple of years and many households have had to have a good look at just where the money is going and where money can be saved. Your home is your biggest outgoing and running a home can be pretty pricey too, but there are many ways in which you can get savvy and save yourself a small fortune on the everyday running costs.
Here are five ways in which you can save energy in the home:
1. Adjust your heating thermostats.
Simply by turning your heating thermostat down a few degrees, especially as you sleep, can make a big difference to your energy bills. You should also Adjust the hot water temperature as you could save around 3-5% in energy costs just by turning the thermostat down 10 degrees.
If there are rooms in the house that you don't really use, then turn the heating off or down very low and keep the door closed. The rest of your house will stay warm and you can reduce your energy bills. Reducing the temperature by just 1 degree can save you around £65 a year according to the Energy Savings Trust.
2. Switch energy provider
Sticking with the same energy supplier could be costing you £££'s. Not all energy companies charge the same for the likes of gas and electricity and so it pays to shop around to make sure you are on the cheapest tariff. Fortunately, the job is made much easier by a range of internet comparison sites such as U-switch.com who can help you easily compare your tariffs. People who switch energy supplier have been known to save in the region of £220 a year.
3. Replace your light bulbs
Energy savings bulbs have come on in leaps and bounds and are no longer the ugly and cumbersome products they once were. Changing light bulbs for their more efficient counterparts is one of the easiest ways to save money on your energy bills. Energy saving bulbs last many times longer and use far less power. For instance, LED bulbs last around 25,000 hours and a traditional bulb just 1000 hours.
4. Cut draughts and prevent heat loss
Stopping heat escaping through gaps and windows is another easy way to save money. Double glazed windows offer far superior insulation properties but even if you have not got double glazing you can still help to prevent heat loss. Curtain linings are a great idea and come in a range of thermal fabrics designed to keep the heat in and the cold out. They simply sew onto the back of your existing curtains to form a thermal barrier.
5. Insulate your Loft and Cavity Walls
Insulating both your loft and cavity walls can save you up to £320 a year. There are often a number of free insulation offers and grants available, so it pays to check first.
If you have any hints or tips about how to save energy in the home, we would like to hear from you. Please drop us a line in the comment box below and we can all start saving money!
Featured images:
_______________________________________________________________________________________________________
Edward Nolan
is a part time fitness instructor and full time DIY enthusiast.  When he isn't impersonating Mr Motivator or discouraging the cat from shredding his
thermal curtain linings
, he can be found at his allotment where he grows his own comically undersized vegetables. _______________________________________________________________________________________________________
Tags: energy conservation energy saving tips home savings reducing carbon saving tips savings