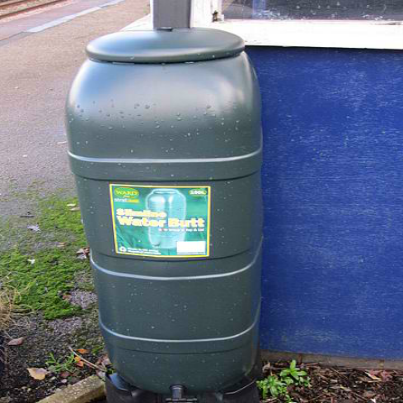 By Sally Stacey —
I have now become completely frustrated with the bills I receive for my essential supplies. The cost of water and energy is now at an eye popping level and I am determined to limit what I pay to an absolute minimum because I feel that my household, like every other, is being taken advantage of by the suppliers. It is time to get stingy with resources and this is what I propose to do.
Boiler
I have already installed a more energy efficient boiler which has had an immediate and impressive impact. The new model uses less energy and heats the water in the system more efficiently making the radiators hotter and therefore reducing the length of time the heating needs to be on. The initial outlay wasn't funny but I think the savings in the long run will be sizeable.
Timing
I will put the heating on only when it is essential and turn it off every time I go out or when the house is suitably warm. I have been guilty in the past of paying far too little attention to the length of time that I run the boiler but such carelessness has to stop. I work from home which doesn't help matters but on all but the coldest days there is easily enough retained heat to make life tolerable without the heating for many hours.
Equipment
It is also time to stop leaving electrical equipment on standby and to switch everything off when I am not actually using it. It is all too easy to leave the television on when I am not actually paying any attention to it but one look at the electricity meter whizzing round was enough to make me consider more meagre usage of my equipment. Lights are going to have to stay off unless they are completely necessary and I must get into the habit of switching them off when I leave a room. I will ensure that I have full loads for the washing machine and tumble dryer and take shorter showers as I have a powerful pump which must just eat electricity. My measures regarding the washing and the shower should also minimise my water usage which is great as I intend to request a meter.
Clothing
I intend to wear heavier clothing around the house to enable me to keep the heating off for longer. It sounds crazy to be sitting around in winter boots and a hat but it is my head and feet that get cold and the inconvenience should be minimal in comparison to the savings I can achieve.
Christmas
The festive season throws up all sorts of opportunities for using more resources. I will not be displaying lights outside of my home and the Christmas tree lights indoors will be used sparingly. I am not going to cook an enormous turkey that takes hours in the oven and as the television offering is usually awful that piece of equipment will be rationed too!
Water
Once I have a water meter every drop of water must be used wisely. I will invest in water butts for the garden as use of a hosepipe must be curtailed. I will save bath water for the garden and I will not leave the tap running when I am washing, cleaning my teeth or washing vegetables.
I am determined to hand over as little money as possible to my suppliers. For far too long I have been careless and for the sake of both my finances and the environment it is time for change.
Featured images:
_______________________________________________________________________________________________________
Author:
Sally Stacey
is a keen writer and business owner who divides her time between writing and running her shop. _______________________________________________________________________________________________________
Tags: climate action climate change mitigation climate reality energy conservation environment feed global warming reducing carbon footprint