See on Scoop.it – Environment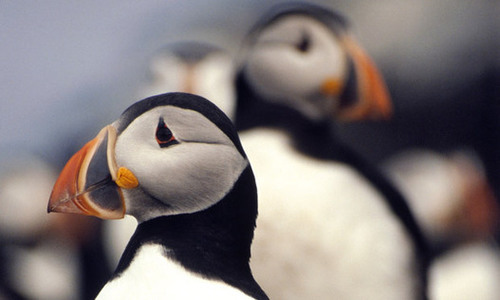 National Trust study warns of threat to wildlife as rising sea levels and changing weather patterns transform UK coastline, Puffins, terns and butterflies are among the key species in the UK being put at risk from global warming, which is transforming the UK's coastal areas as sea levels rise and storms grow fiercer, a study by the National Trust has found.
Sea levels are predicted to rise by up to half a metre by the turn of the century, and coastal erosion is accelerating, with a fourfold increase in landslips reported.
Puffin chicks are having a particularly hard time – their preferred meal of sand eels is disappearing, owing to overfishing and changing ocean temperatures, and in their place a new fish has moved into UK waters that the chicks find indigestible. The newcomer is the snake pipefish, normally found in warmer waters but moving northwards as the climate changes – with devastating effects for puffins, as it is bony and hard for the birds to eat. Some chicks have been found dead, the trust reports, having choked trying to swallow pipefish.
Another problem for the species, colonies of which can be found in the Farne Islands and at Lundy Island in Devon, is that their burrows were flooded during last year's exceptionally wet summer, which was followed by the unusually long winter, causing many to die of starvation.
Little terns are another species that could suffer: they are vulnerable to unusually high tides and storms, both of which are likely to hit more frequently as climate change takes hold. When they migrate to the UK each spring, they tend to site their colonies just above the high tide line, so when storm surges strike their nests can easily be flooded………………
See on www.theguardian.com
Tags: climate change coastline desitnation environment environment news Environmental Concerns environmental feed global warming mother nature nature