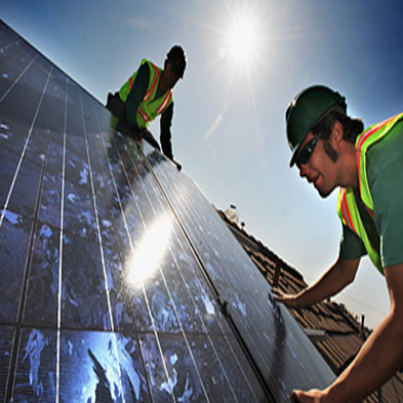 By: Katherine Flowers 

  With the threat of
global warming
increasing over time, green collared jobs are also on the rise. This is due to governments and corporations looking for alternatives in order to protect the environment. Australian students of environmental science and engineering have much to look forward to. Below are some of the green collar jobs available to them.
Environmental consultants
Environmental consultants provide their clients with
right advice to comply with environmental regulations. They are often approached in order to verify if there are certain aspects of an operation which might be harmful to their surroundings. There are numerous fields you can enter if you plan to be an environmental consultant:
Green claims – Certain manufacturers include a seal on their products which shows how it is beneficial to the environment. Environmental consultants within this field look into the company's claim to verify if their product is "green".
Energy – Environmental consultants in this field focus on feasible studies regarding renewable energy.
Carbon footprint – A carbon footprint is the total amount of greenhouse gas emitted by an establishment or an individual. Consultants in this field formulate internal strategies to reduce harmful environmental effects within a company.
Hydrologists
Hydrologists focus on the study of water. There are different branches to this science where each are concerned with a specific aspect of water. One example of this is chemical hydrology. Chemical hydrology focuses on the physical, chemical and biological aspect of water. One of the responsibilities of hydrologists within this field is to ensure a water supply is safe for consumption. They check untreated and treated water sources for contaminants which are hazardous to an individual's health. These contaminants include microorganisms and inorganic substances, such as metallic particles.  
Environmental analyst
An environmental analyst studies the environment by utilising analytical chemistry. They primarily focus on collecting data, interpreting it and formulating a solution to environmental issues. Half of their time is spent on the field where they collect samples or conduct surveys. They also check on any prior damage to the environment by checking local records. The other half of an environmental analyst's time is spent in the laboratory. This is where they analyse the data they have collected on the field.   An environmental analyst needs to be familiar with several tools in order to gather data on the field. They must also be proficient in chemistry, physics, statistics and mathematics. It is also ideal if you have a discipline in geology, hydrology and biology if you are looking to take this job position.   Environmental analysts make a large contribution to businesses. They can determine how a company can impact the surroundings. An analyst can forecast, scan and analyse all aspects of the business in order to generate help avoid any harm to the environment.   The three careers mentioned above are just some of the of many other green collar jobs available. Investing in an environmental college degree or course is a great way to get into a good career and help the environment.
Tags: carbon footprint energy environment global warming Green claims mother earth